Dates: April 4th, 5th, and 6th
Learn to Future Proof your business and machining process - Gain Productivity and apply state-of-the-art technology with Siemens Sinumerik One.
Complete Automation, Machining, Part, Tool Path and Machine Simulation. TRAK Machine Tools and Siemens deliver value, performance and technology.
Make Plans to visit our Auburn Showroom where both Siemens and TRAK experts will be discussing new concepts and performing - Live demos with TRAK VMC10si!
Quality Equipment
Reliable Service
Technical Expertise
Hurco machines are designed and engineered in Indianapolis, IN, with the most powerful CNC control, making HURCO the most profitable machines on the market.
Rigid Castings, powerful spindles, high-speed machining and industry leading motion control are standard equipment.
3 Axis & 5 Axis Milling, Slant Bed Multi-Axis Lathes, Double Column Bridge Mills, Boring Mills and Automation. Rosco is proud to sell Hurco CNC products to aerospace, labs and shops in the Seattle – Tacoma area.
TRAK Machine Tools offers CNC solutions for Tool Room, Prototype, & Production applications.
The industry leading and easy-to-use ProtoTRAK CNC is a favorite control of machinists in tool rooms everywhere.
Toolroom Machines for One-Off and prototype work: Bed Mills, Knee Mills, Lathes.
Enclosed Toolroom Machines for High Mix, Low Volume Work.
Production Machining centers for volume production.
At Takumi we have adapted the world's leading CNC control to our rugged, durable CNC machines.
Therefore with Takumi you can achieve higher productivity through speed, accuracy, and reliability.
Our double-column and C-frame machining centers provide world-class performance for die/mold, aerospace, and other high-speed applications.
OGP (Optical Gaging Products) is a division of Quality Vision International Inc (QVI®), a world leading manufacturer of precision multisensor metrology systems for industrial Quality Control. OGP metrology systems focus on measurement technologies that help manufacturers monitor dimensional compliance to design specifications.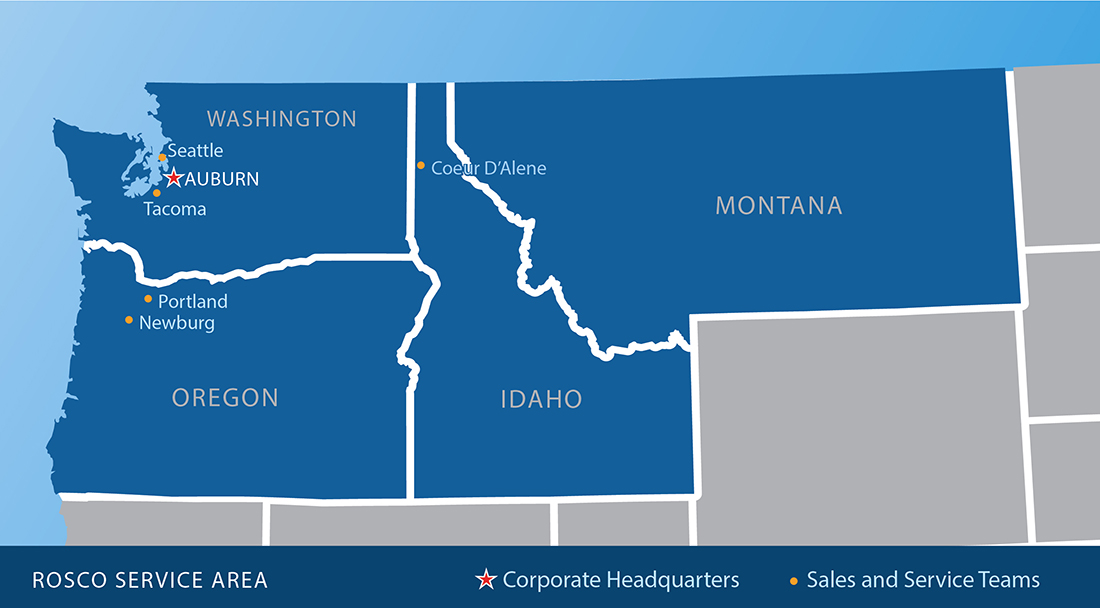 We are proud to represent the premier Machine Tools and Measuring Instruments manufactured today.
Offerings include:
Equipment Sales – CNC machines, Manual Machines, Coordinate and Video Measurement Systems.
Reliable Service – Maintenance, Repair, Calibration, Certification and Installation.
Technical Expertise – Applications Support, Training, Turnkey Services, Expert Advice and Consulting.
Rosco's showroom is located in Auburn, Washington, and is fully equipped for demonstration and support. Our experienced staff can bring portable demonstration units to your facility anywhere in the Pacific Northwest.