Machine Spotlight – TRAK DPM RX3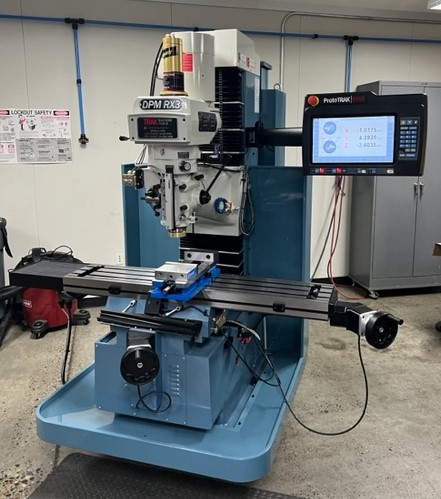 Check out this new TRAK DPM RX3 bed mill, featuring the ProtoTRAK RMX CNC!
This TRAK DPM RX3 is well equipped with a chip tray and splash shield, Torque-Rite power draw bar, TRAKing/electronic handwheels, and limit switches.
The best machines ever made for toolroom and short run production
50″ x 10″ table size
31.5″ X axis / 17″ Y axis / 25.81″ Z axis travel
5 HP continuous spindle motor
40 taper spindle
Contact us to find out more about most popular bed mill from TRAK the DPM RX3 bed mill.