Machine Spotlight – NEW Hurco VM15Di 3 Axis CNC Mill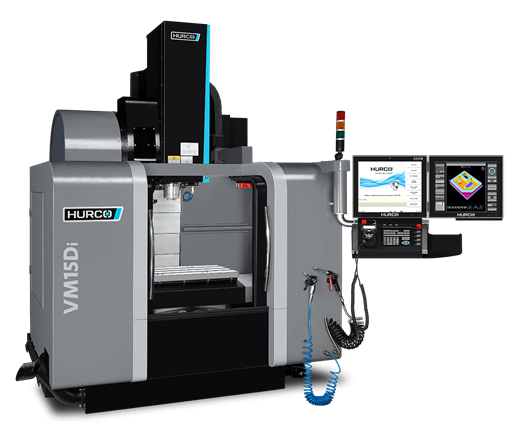 The VM15Di 3-axis 30 x 16 x 20 CNC mill reduces non-cut time with its smooth, quick, and quiet direct-drive spindle and faster rapids.
X/Y/Z Travels: 30″ x 16″ x 20″
Spindle: 12K Direct Drive | BIG Plus CAT 40
Rapid Traverse: 1,417 inches/minute (X & Y) | 1,181 inches/minute (Z)
Equipped with the Hurco Control powered by WinMax software and UltiMotion (standard, not an option) that provides up to 10,000 block lookahead.
To find out more about the Hurco VM15Di contact us at info@roscocnc.com or 253-333-2439.